Add to Favorites
Bloomberg Keeps it Light
Aug 25, 2016

On a warm evening in June, the thirsty crowd milling about a Brooklyn event space might have gladly sipped glasses of white wine, or crisp gin & tonics. Instead, all held drams of golden whisky in their hand.
The event was to celebrate the introduction of Toki, a new offering from Japanese whisky maker Suntory, with gentle almond and grapefruit accents and no age statement. It's just one of a growing number of what we're dubbing "whisper whiskies"—pale-hued, refreshing spirits with a deliberately light, mellow flavor profile, offering an antidote to bold bourbons and brooding, smoky Scotches.
These whiskies span fresh, grassy bottlings from Ireland (Kinahan's, Tullamore D.E.W.) to heathered Scotches without peat (Compass Box Enlightenment) to Japanese (Toki, Kikori) and American whiskies made with a lighter hand on the oak. All are ideal for drinking during the warm-weather months and into the crisper days of autumn.
Younger Drinkers, Younger Whiskies
What's behind these easy sippers? A little bit of demand, said Flavien Desoulin, owner of Brandy Library and Copper & Oak, two New York bars with extensive whiskey selections and a whole lot of supply.
"I see quite a bit of light whiskey, but in the shape of no-age-statement Scotch," he explained.
Desoulin pointed to the depletion of many bolder flavored, longer-aged whiskies, particularly in Japan and Scotland, as one reason for the uptick in "no-age statement" whiskies, as well as newer blends and, more simply, younger bottles overall.
It's also about appealing to new segments of drinkers, Desoulin continued, including women, those who usually gravitate toward wine or beer, and younger consumers, who may not have developed a taste for super-peated Scotch such as Ardbeg or Laphroaig.
"Whisky has a lot of personality," he noted. "But it can be too strong, too much. We have been seeing [lighter styles] for three or four years, but it's becoming more pronounced now."
Regarding those slippery millennials in particular, Desoulin offered some telling observations about the youngest demographic of drinking age and how they interact with whiskey: "They're kids, and kids like candies. It's got to be sweet, super-fruity, and light in the body. They don't want to think about it too much—that's their attention span. It's got to seduce them quick, they're not looking for depth."
That is not a recipe for contemplatively sipping from a long-aged, expensive bottle.
Whiskey Spectrum
In contrast to that particularly skeptical viewpoint of the market, some whiskey producers are deliberately making lighter whiskies as a point of pride.
Take John Glaser, London-based whisky maker for Compass Box. He's releasing a number of lighter-style whiskies, including Asyla and the newly introduced limited edition Enlightenment bottling, alongside a portfolio that also includes more robust, full-flavored expressions.
He explained that whiskey can be measured along a very broad spectrum: At one end, they might be massively smoky and peated, or rich and bold, with lots of caramel-like or sherry-like flavor. In the middle, moderate variations extend to honey, floral, fruit, or spice notes. And then we see the light: elegant, subtle whiskies that still have some complexity.
From a whiskey producer's point of view, lighter whiskies are more difficult to make. (Note: Compass Box focuses on blending whiskies made by others to develop flavor profiles, not on distilling whisky.)
"It's the most difficult style to blend," Glaser explained. "You're not hiding behind anything. You have to balance the flavors, the components, just right."
For summer sipping, he agreed that lighter whiskies are the way to go, and he compares whisky styles to wine.
"Why do we drink more rosé in the summer than in the winter?" A similar approach to warm-weather whisky makes sense. "There's something to a lighter, crisper style not weighed down by heavy oak- or sherry-cask aging, or the heavy complexity of quite old whisky."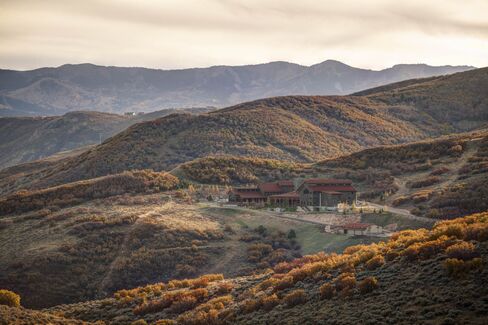 Source: High West Distillery
Passing Trend
Despite the influx of easy-drinking lights and the pleasurable aspects of sipping them during the warmer months, some warn that this is not necessarily a sustainable trend. As millennials and others become more familiar with whiskey, they will likely gravitate to bolder, more complex bottlings.
"The market is already saturated with non-age-statement whiskey," Desoblin pointed out. "Our customers are really tired of them." He also noted that Asia, a notably large whiskey-consuming region, is unlikely to absorb much of the light whiskey; there, preferences are for peated, caramel- and sherry-forward, bold styles. "It's for the American drinker," he concluded. Of note, Japan's Toki bottling has been released only to North America.
More important, it's possible to veer too far on the flavor spectrum.
Glaser, for example, pointed to bottlings he characterized as "super-light," meaning "the distillate or the casks didn't have much to offer." He also has another word for these super-light whiskies: "boring."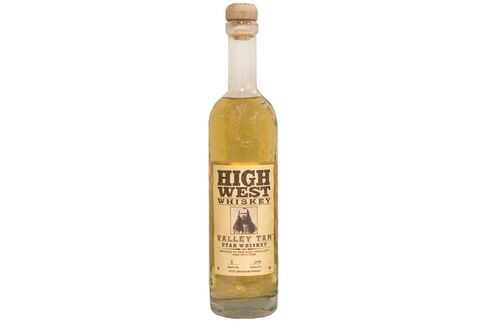 Source: High West Distillery
'Whisper Whisky' Bottle Buying Guide
High West Valley Tan ($40). Straw-hued in the glass, this unusual American-made whiskey (earlier releases used oats instead of wheat) offers bright, grassy aromatics and a lean palate that hints at fresh apple and vanilla, plus a sprinkle of nutmeg on the smooth, brisk exit.